Enzymes Not Important?
By Best Weigh Fitness Raw Blog | June 26, 2010 at 09:27 AM EDT |
No Comments
When a person first gets interested in raw you will here them touting the benefits of enzymes. They believe that the human body has a certain amount of these enzymes and that if you deplete them then you out of luck. There is no scientific evidence of this.
There is however evidence galore that cooking food creates a myriad of undigestible and even dangerous compounds. In fact all cooked food is pretty much devoid of nutrition. Science estimates that cooking over 118 degrees destroys 89% of all the vitamins and destroys the protein content so that your body can't assimilate it. Minerals are a hardier nutrient, yet most cooked foods waste the minerals by discarding the water that the food is boiled in.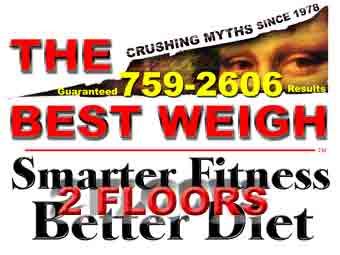 The main downfall of cooking is that it destroys the phytonutrients and antioxidants. Most people haver heard these buzz-words of the last twenty years. Phyto, or plant, is where our food must come from to be of benefit. Cooking destroys it.
The body also thinks it is under attack by infection when a person eats more than 51% of their daily diet cooked. White blood cell count soars and immune systems plummet.
There are myriad health benefits to going properly raw (centering your diet around fruit and dark greens and only a very small amount of nuts and seeds and avocado, while eliminating all refined oils and all refined so-called raw food products).
But the real reason why proper raw food diets work is because they do not include any of the known health-destroying foods such as animal products (especially dairy and that includes yogurt), cooked foods, all processed foods (especially rice, bread and pastas), grains, bottled drinks, etc. It is by ELIMINATING that the body gets healthy. There is nothing magical about a raw diet. It eliminates all the health-destroying foods.
That is why everyone experiences health for the first time in their lives. It is because their bodies where never able to function with all that other "stuff" working against them.
So it is not enzymes which are the important link. In fact, people have tried to manufacture enzyme supplements in the past and they have been found to do nothing. The "reductionist" theory is still at work here it seems! When will people realize that being healthy is not complicated. Just eliminate everything except fresh whole ripe fruits, DARK GREENS, vegetables, and some nuts and seeds. You need not take anything else. In fact by taking anything else you are just putting more stress on your system.
Keep in mind that the human body functions perfectly unless you put obstacles in its path. "Enzyme-rich" drinks are not a fraction as helpful as simply eliminating the digestive problem in the first place. Basics work. Why waste time skirting the issue when changing the diet to a proper raw vegan one works every time.
Forget about enzymes. Just eat fresh ripe whole fruits, vegetables, nuts and seeds.
If you need help in making the mental leap to do this, or you need coaching and a hands-on guide, then why not enlist the experience of someone who has been raw for ten years and vegan for 25? That would be me. I can show you how to make this work beyond your wildest expectations. Email me
here
and tell me that you want to get started and I will send you all the options on how to do it.
Chris