Thanksgiving 2010 Raw Vegan Craving Crusher
By Best Weigh Fitness Raw Blog | November 27, 2010 at 12:36 PM EST |
No Comments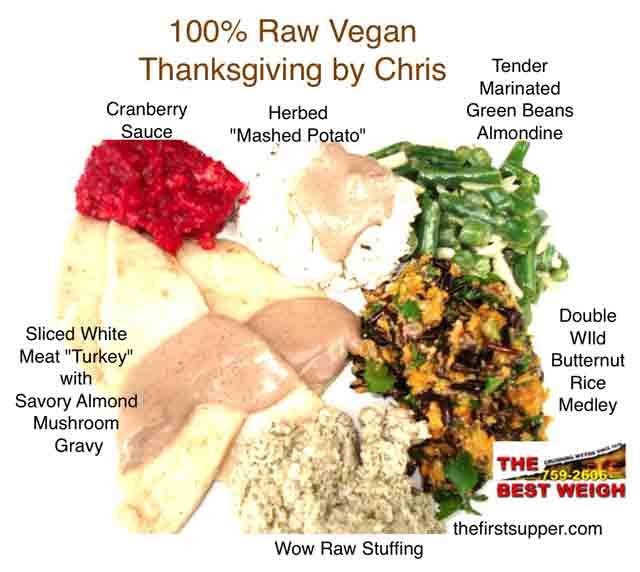 The key to transitioning a person from ill health (or less than productive health and fitness) is to surprise their mind and body and tastebuds with food that they recognize but is 100% raw vegan.
---
The objective is to get them to experience the kind of super powerful jaw-dropping epiphany that is only possible when the senses are fully and amazingly stimulated. People never forget their first supper at Thefirstupper, at Best Weigh Wellness Class.
---
My goal has always been NOT to "become a raw chef" even though I had to master the craft in order to make people "SEE" how ...in an INSTANT... they can remove the GREATEST mental obstacle to going raw and getting healthy ... and that is taste.
People will never give it up unless they get something better. It is as simple as that.
---
Once you have their attention, and trust, and you can show them a track record of continual results year after year, decade after decade, then it is just a matter of a little time before they live a paradise iife...